---
LASER MAZE
Original name: Laser Maze (2012) | Designer: Luke Hooper | Artists: N/A | Publisher: ThinkFun (2012) | Players: 1 | Age: 10+ | Time: 1′- ∞ per challenge (60 challenges) | Price: 30-40€
---
Introduction
Laser Maze is an abstract solitaire with 60 different challenges to solve. In each challenge you have to make a laser beam laser bounce off and pass through all the game pieces shown and en up impacting on specific targets. It's a fantastic game of reasoning and logic with a great technological touch.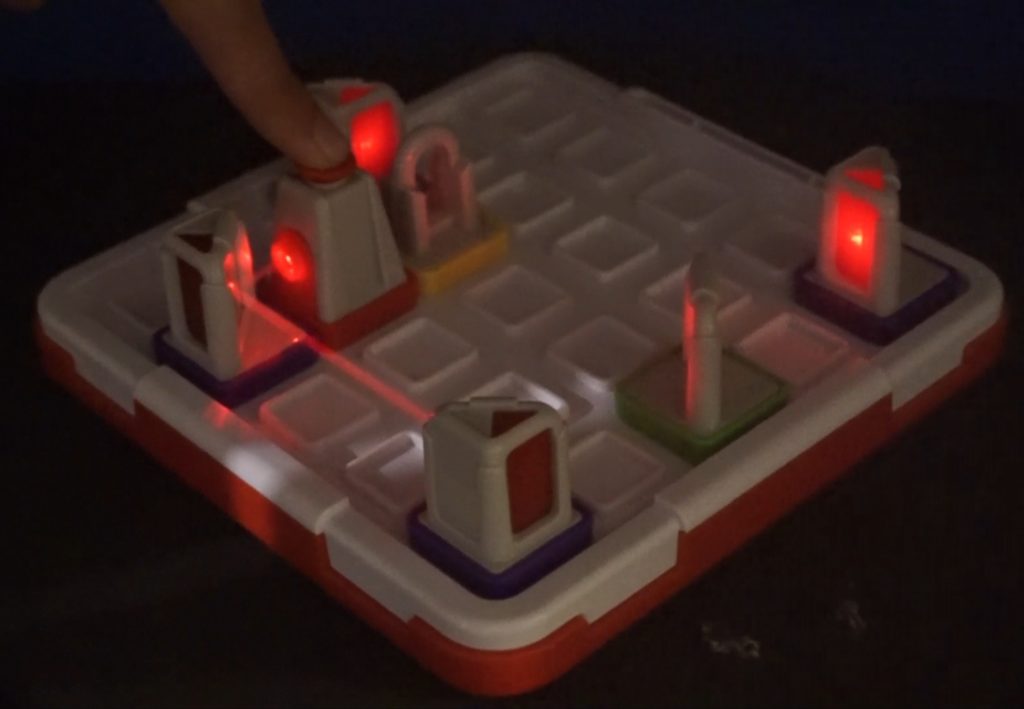 ---
Review & Tutorial
In this Review / Tutorial we'll talk about the game: type, price, designer, illustrator, publisher… We'll show you its components and talk about their quality. We'll go over a couple of the challenges to teach you the game mechanics and we'll finish off with a review where we'll share our opinion and help you on your purchase.
---
Games on Board, we do the reading, you do the playing.
---